Hey guys, have you seen The Lost Boys yet? It's this awesome vampire flick from 1987 directed by Joel Schumacher. The story is all about this family who moves to a new town, and the two brothers – played by Jason Patric and Corey Haim – end up encountering this group of vampires led by Kiefer Sutherland.
It's got a killer soundtrack with songs from INXS and Echo & The Bunnymen, and the fashion is totally rad 80s style. Plus, there's also this really cute girl in it – Jami Gertz – who plays a love interest for one of the brothers.
If you're into horror movies or just love the 80s vibe, you gotta check out The Lost Boys. It's a classic for sure!
---
Lost Boys Triple Feature (The Lost Boys / Lost Boys: The Tribe / Lost Boys: The Thirst) [Blu-ray]
as of December 5, 2023 8:52 pm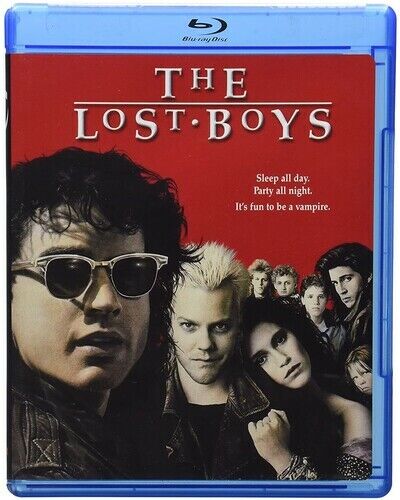 The Lost Boys [New Blu-ray] Special Ed, Subtitled, Widescreen, Ac-3/Dolby Digi
as of December 9, 2023 11:27 pm